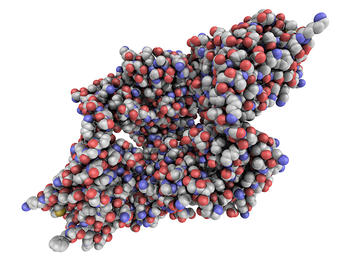 They help to treat or prevent many rare and severe diseases including cancer, heart attacks, strokes, multiple sclerosis, diabetes, rheumatoid arthritis and autoimmune diseases.
Given that the first biological medicinal products obtained by recombinant DNA techniques were recorded in the 1980s.The exclusive rights (patents and other means of protecting data) to several biological medicinal products have already expired , while a number of consecutive rights is going to expire within the next decade. In connection with that loss of exclusivity, medicinal products commonly referred to as biosimilar medicinal products or biosimilar drugs are being developed. Several drugs of this group are already available on the European market - the first was registered and authorized for marketing in 2006.
The publication "What you need to know about biosimilar medicinal products" is a compendium of knowledge on biosimilar medicinal products. It is the result of the work of the project group operating under the auspices of the European Commission in 2013.
The aforementioned team did not deal with issues of interchangeability and / or substitutability of biological agents, original and biosimilar medicines. The European Commission has left this issue up to the individual member states. A vast majority of them have statutory provisions or lower legal acts regulating these issues. Such regulation, however, does not exist in Poland.
INFARMA, seeing the need for the legal regulation of interchangeability and / or substitutability of biological drugs since 2013 has been engaged in a dialog with various stakeholders in an endeavour to introduce a legislation that would provide clear support for patients, doctors, healthcare units and producers of original, reference and biosimilar drugs. Some of the results of this work can be found in the attached materials below. We encourage you to read them.